Pyronix wireless products are technologically advanced for maximum effectiveness.
The award-winning Enforcer two-way wireless technology delivers the ease of installation of a wireless system without compromising on the security and reliability of a wired system.
Featuring a host of proprietary and patented technologies, the extensive and attractive Pyronix range of wireless intruder alarm products includes all the security system components needed for both small or large-scale projects.
Perfect for residential and business use, Pyronix two-way wireless intruder alarm products provide users with  effective solutions that are easy to operate.
Features
Enforcer all in one two-way wireless panel with built-in WIFI
Completely wireless and installed in 2- 3 hours, no mess and no fuss.
HD monitoring -Add IP cameras to the system for live stream monitoring of the property.
Complete control from anywhere in the world.
Android & Apple compatible – The HomeControl+ App is available in two versions: on Android™ from the Google Play Store, and on iOS™ from the Apple App store
Customisable push notifications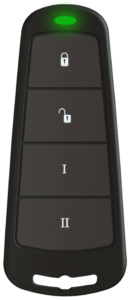 HomeControl+ App Features
Remote monitoring from anywhere in the world
Customisable push notifications
Connects through a secure Cloud
Highly secure encryption
Live monitoring with HD cameras
Simple arming of the system through intuitive user interface
Downloadable on iOS and Android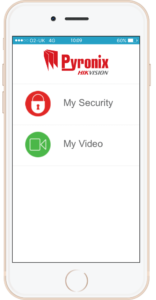 Call today on 01-6405037 to book your wire-free alarm